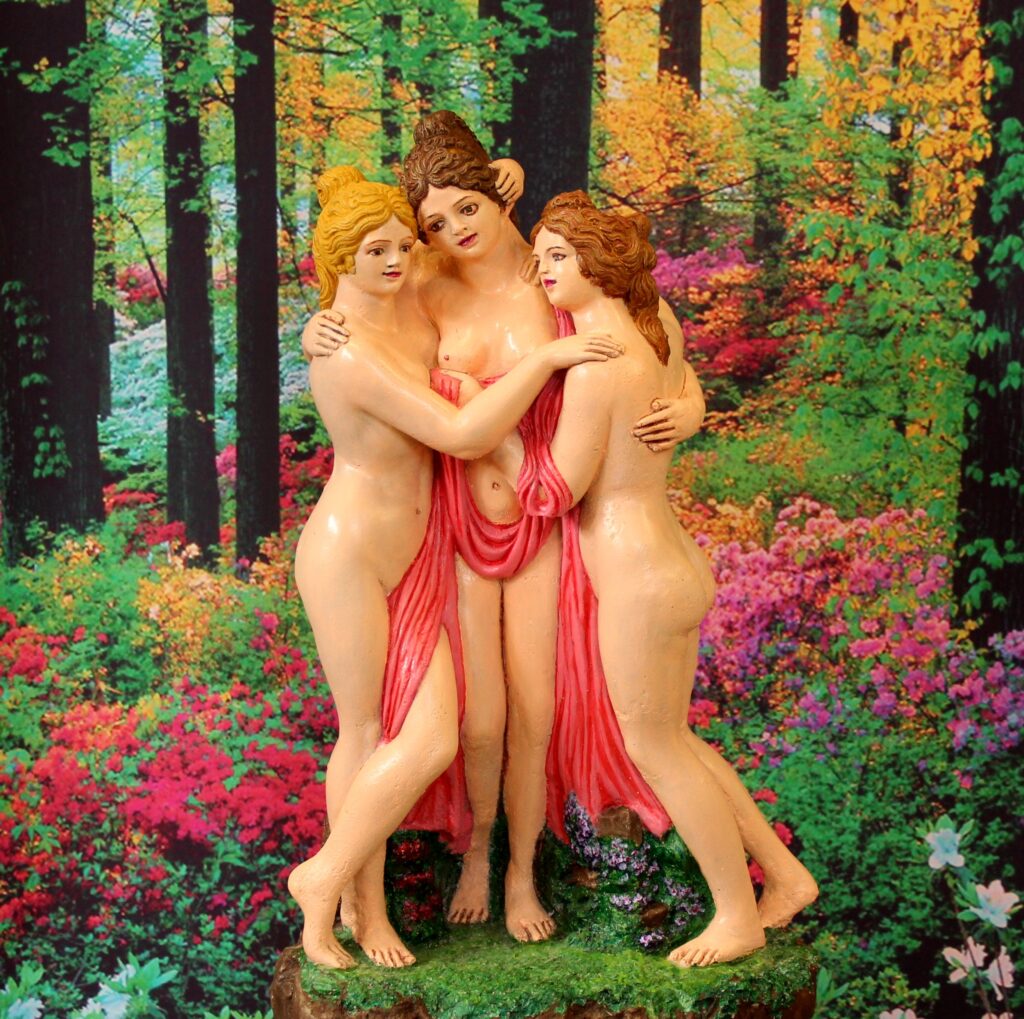 Meet the Graces. These under-dressed siblings are the life of the party. They like to spend time in the forest attending keggers and gossiping with Aphrodite about the Muses. They are a bit vapid for being minor deities. They will spend all day doing their hair and makeup but then they will simply refuse to wear clothes when they go out.
Their favorite activities are sipping ambrosia and pretending to be your friend.
Euphrosyne, the redhead, is the comedian. She'll cut you dead and dance on your dignity, much to the delight of her sisters.
Aglia in the center is tall and elegant, and the only one who remembered to bring a scarf.
Thalia on the left is the original target of every blond joke ever told. Most of them were thought up by her sister Euphrosyne.
If you find yourself at a party in the forest and the Graces happen to make an appearance, welcome them warmly but approach them with caution. Their primary goddess power is bitchiness. They will bestow a gift on you if it amuses them, but they will make you suffer if it amuses them more. So be polite and address each of them as "your grace" and offer them a drink. Then enjoy the party, because it's going to be a wild night.
Prior Art
The painted statuette is based on a famous sculpture by Antonio Canova.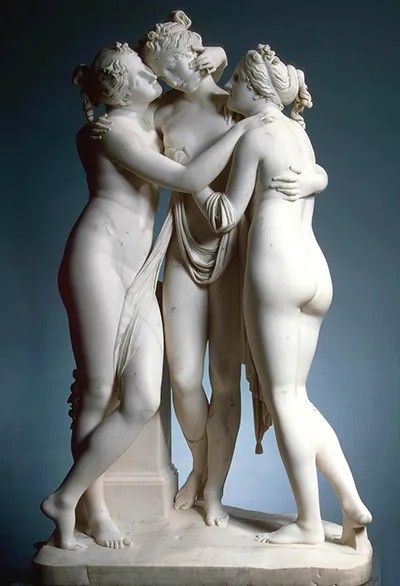 Canova's version portrays the women as monotone and self-absorbed, unconnected to nature and oblivious. It is a male fantasy of of female perfection — silent, enigmatic, and cold. For more information about the inferior early version, you can check out this website: