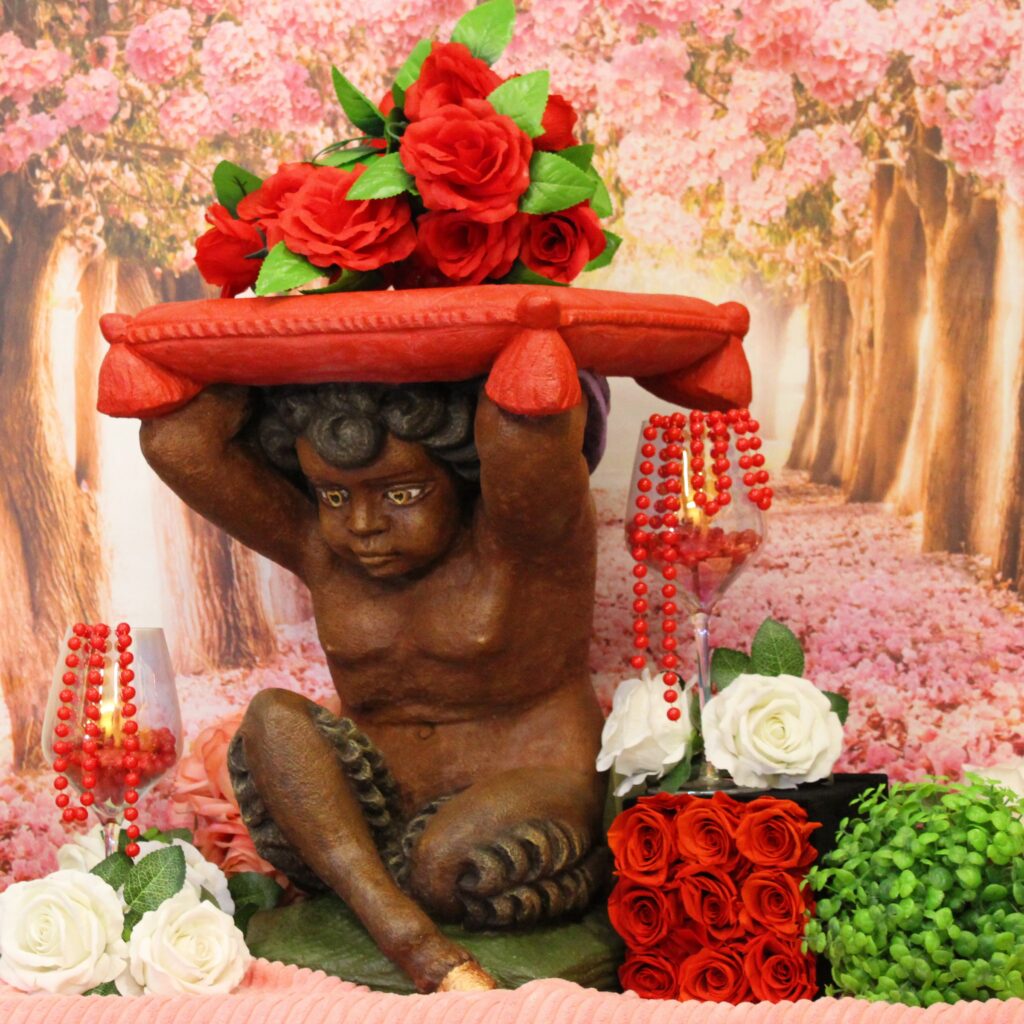 Desmond is another irresistible woodland spirit. You can see the love in his eyes in the form of little gold hearts. Desmond is bringing you gifts to impress you. Be careful or you could fall in love with the little scamp.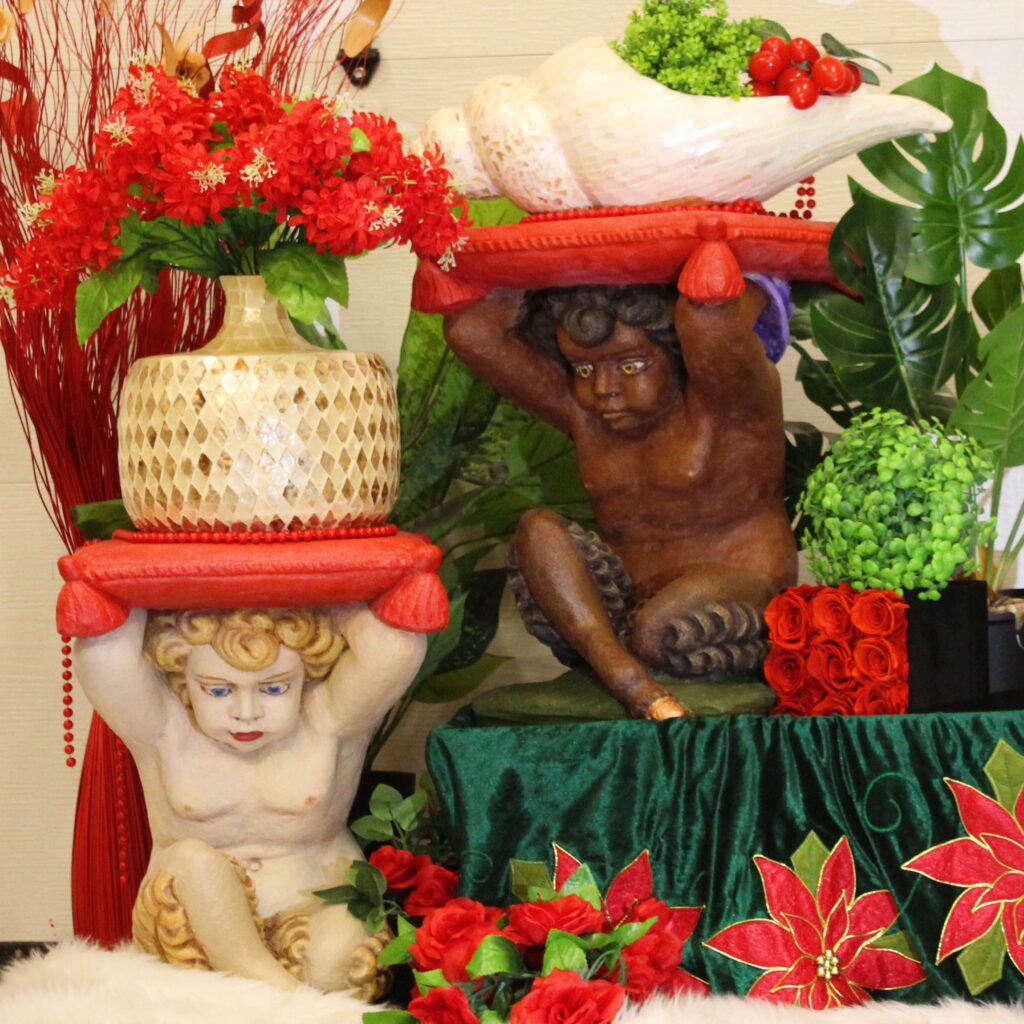 Desmond is named after a cute kid who used to play with my son Arthur. I guess we will have to call the other faun Arthur.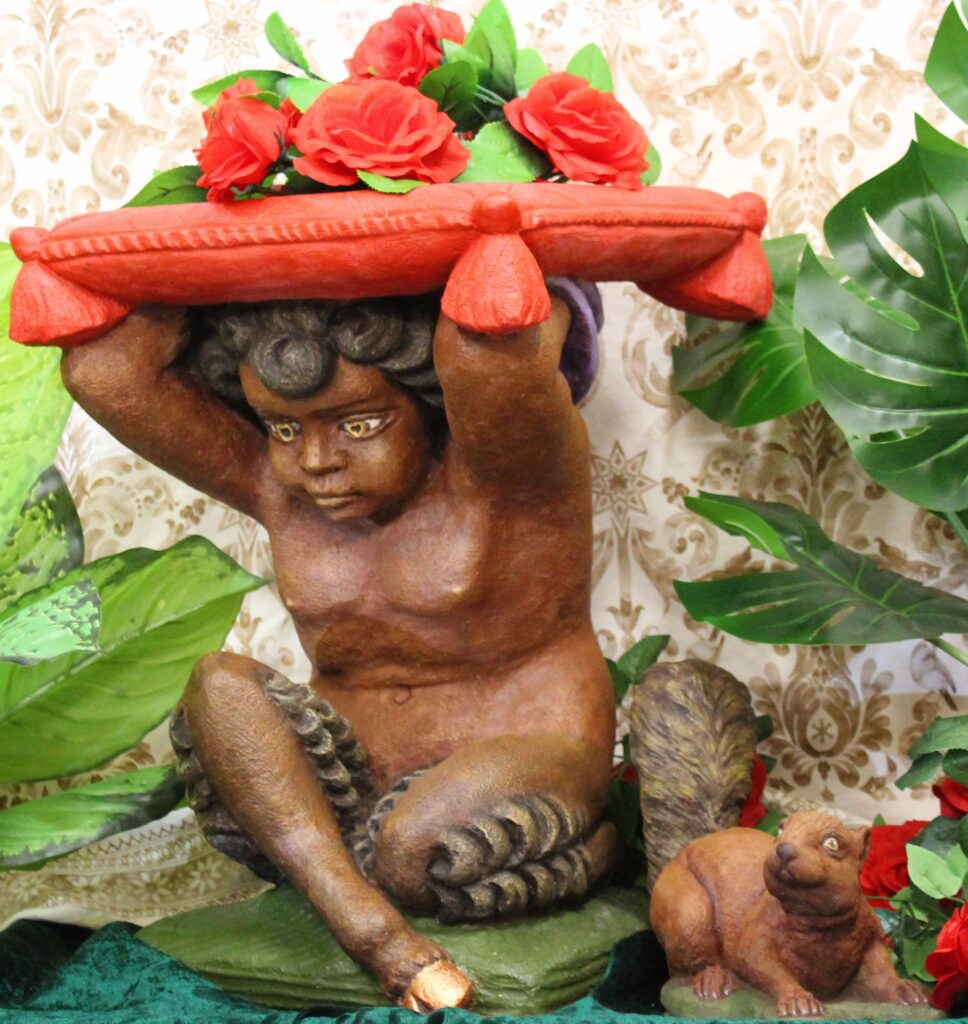 The statues are too heavy for me to move so the photo shoot was done in the garage using props and things I found around the house.
The Forward Toe
Desmond has the "forward toe" feature. Many classic statues have this feature including Cleopatra and Grace. The toe marks the front of the statue. If you point a camera towards the toe, you will get the best camera angle.
The squirrel also has the forward toe feature.