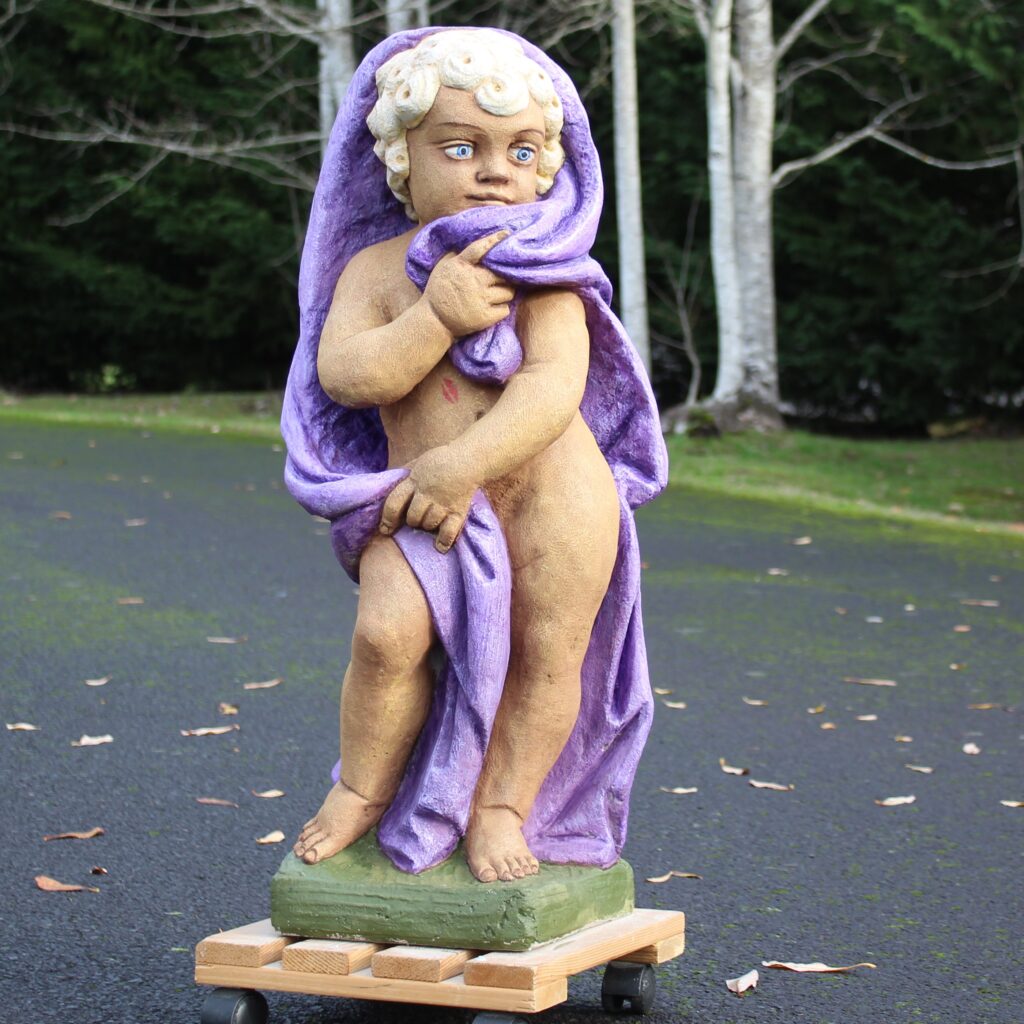 Humberto is fresh out of the bathtub and he is running around naked and giggling, with a purple towel and a lipstick mark from his mom.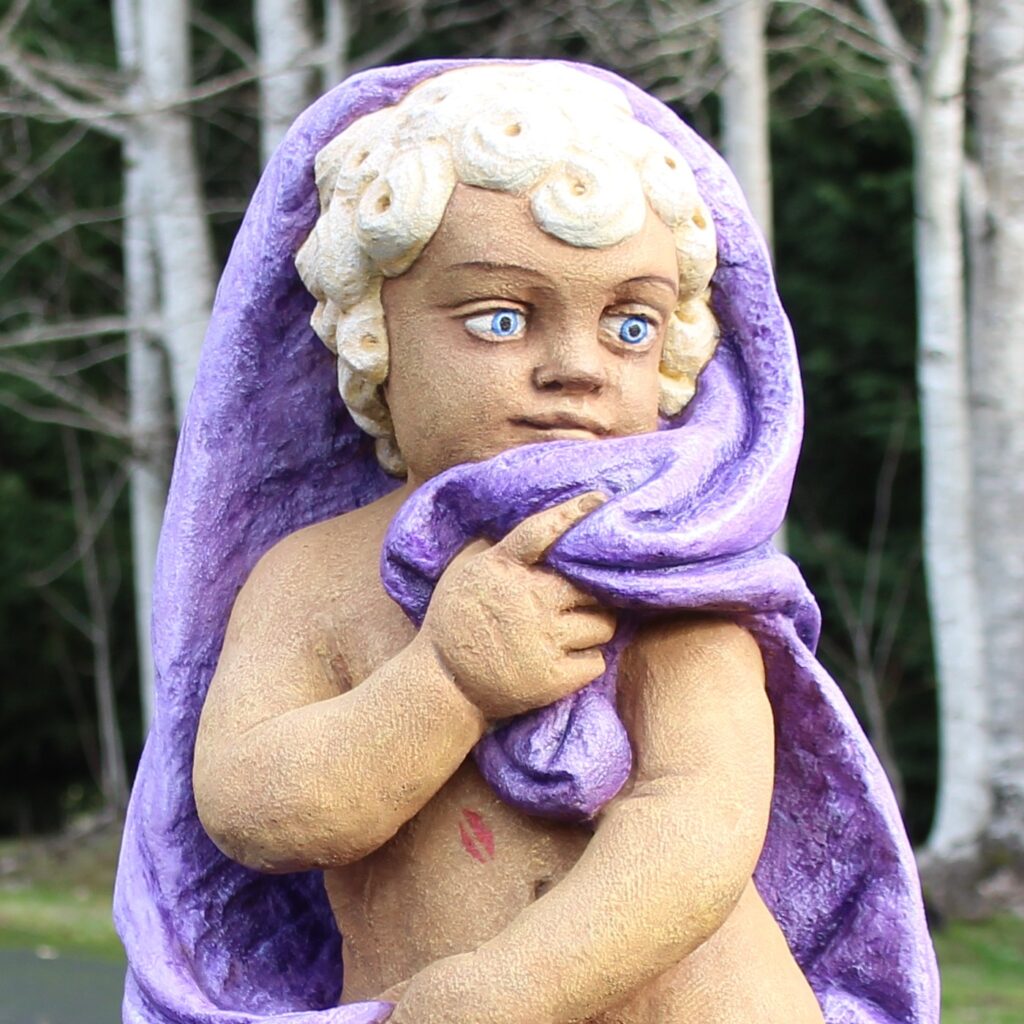 The kiss on his tummy is a secret revealed. There was a tiny odd indentation that I couldn't figure out at first. I almost patched it but instead I painted it and discovered the little love symbol.
Humberto has been rolling around on wheels in my garage for about a month. I named him after a kid I knew years ago who had a skateboard. I managed to wheel him out into the driveway between rain storms to get the picture.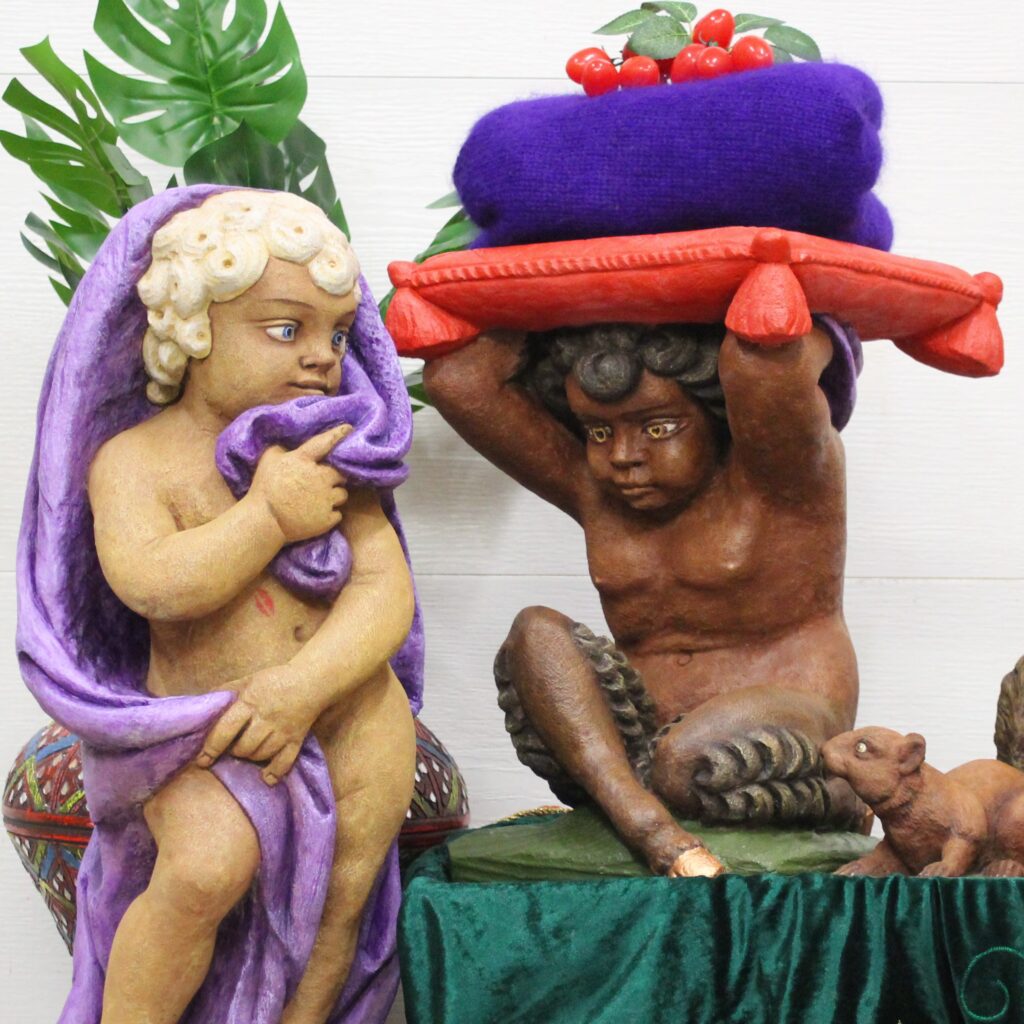 Both Humberto and Desmond have love symbols. Humberto has a lipstick mark and Desmond has heart shaped eyes. Statuary children are loved.